15 Best Amazon Prime Skincare Deals 2022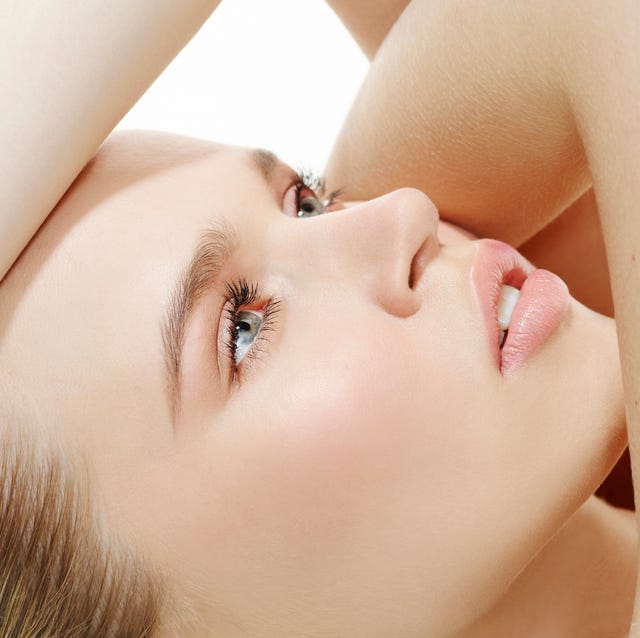 Jonathan StoreyGetty Images
Ring the bells, sound the alarm: Amazon Prime Day has officially arrived. In addition to great deals on makeup, flat irons, and you know, everything else, there are a ton of incredible skincare products going on sale. Amazon has some of the greatest skincare items, from must-have anti-aging deals that defeat fine lines and wrinkles, to acne-busting products you've needed for years. You can buy luxury items like the Tatcha Water Cream and viral favorites like the COSRX Snail Mucin Essence, all for a fraction of their normal price. So it's time to whip out your wallets and get to work buying skincare that will give you the skin of your dreams.
And just remember: Amazon Prime Day only comes once a year, and today is the last day to shop the deals. So that means if you see something you like, buy it now before it sells out or–horror of horrors–goes back to being full price. If you don't feel like scrolling for hours trying to find the best deals, here we've assembled the 15 best skincare items that are on sale for Amazon Prime Day, from classic bestsellers, to newfound favorites.
Advertisement – Continue Reading Below
1
Cucumber De-Tox Hydra-Gel Eye Patches
No need to put down that third glass of red wine! With these patches in your routine, you can say goodbye to puffy, tired eyes. Just plop them on while you enjoy your morning coffee, and by the time you leave for work, it'll look like you got a full night's sleep. Want a secret tip? Store them in the fridge for maximum de-puffing.
One day I hope COSRX makes patches that can erase ex-boyfriends, too. These babies work so well, you can just plop them on top of not-so-friendly whiteheads and enjoy how they suck out all the gunk from your pores.
3
UV Glow Tinted Moisturizer with SPF
Instead of running around screaming about the dangers of UV damage, from now on, I'm just going to give all my friends one of these. This tinted mineral SPF is a celebrity favorite, since it blends beautifully into the skin and adds a glow that says, "I just got back from vacation," even though you haven't left your apartment in weeks.
4
Snail Mucin 96% Power Repairing Essence
I like to think of this Essence as a time machine for my bad mistakes. Did I give myself second-degree burns because I didn't read the instructions on my retinol? Maybe! But you'll never know, because because I applied sticky, hydrating product on my skin and suddenly, my skin barrier looks better than ever.
5
Effaclar Pore Refining Anti-Aging Serum
If you want an all-in-one serum that basically erases pores, fine lines, and acne, this glycolic and salicylic acid serum is what you've needed in your routine. Plus, it's safe enough for sensitive skin.
I'm all about deep hydration, but from time to time I need a moisturizer that hydrates super subtly. The texture is completely bonkers–it looks like a gel but melts into a cool, water-like texture that is invisible on the skin.
7
Pro-Collagen Cleansing Balm
Washing your face doesn't have to be a chore! This cleansing balm removes all traces of makeup–even your waterproof mascara–along with any impurities that your pores have sucked in. Plus, if you spend a little extra time massaging it in, it acts like a great moisture mask, too.
8
Healing Ointment Variety Pack
If you've been wanting to try slugging, now's the time to pick up the key ingredient for a fraction of the price. This set comes with a tub and a tube of Aquaphor's Healing Ointment. Not only can you use it to lock in moisture on your face while you sleep, but you can also use it as a lip balm, cuticle oil, and practically everything else, too.
I'm all for a quick kiss here and there, but in order to be smooth-ready at all times, I need a deeply-hydrating lip mask. This one is beloved by A-listers and regular people alike, because it smells delicious and completely eradicates flakey lips.
10
Daily UV Defense Sunscreen
I can't scroll on TikTok for more than a minute before seeing a fresh-faced, clear-skinned influencer telling me how badly I need this SPF. It's incredibly hydrating and blends into the skin with barely any white cast, which makes it perfect for dryer skin types.
11
C.E.O. Glow Vitamin C & Turmeric Face Oil
If you want to glow like you just got a facial, this face oil is a one-step wonder. It contains vitamin C and turmeric to soothe and brighten dull skin. As soon as you apply it, it adds a gorgeous glow to the skin that will make all your exes text you.
12
Cicalfate+ Restorative Protective Cream
Also known as a Hailey Bieber favorite, this moisturizer is the thick cream I've been searching for my whole life. It's great for wounds if you burn yourself on your curling iron, but I personally love applying it at nighttime after I've eradicated my pores with some chemical exfoliation.
13
Bright Idea Vitamin C + Tri-Peptide Serum
If your skin is as dull as my college e-comm classes, it's time to revamp things with a vitamin C serum. Not only does this brighten dark spots, give back some glow to your skin, and work against fine lines, but it's also a great texture that feels so soothing.
14
Green Clean Makeup Meltaway Cleansing Balm
Every night, I get mad at myself for applying makeup when now I have to take it off. So investing in a cleansing balm is the only way I've found to actually enjoy my nighttime routine. First of all, this product removes everything, even your stubborn mascara. But it also clears out the gunk from your pores without stripping your face of it's necessary oils.
15
Tighten & Lift Advanced Neck Cream PLUS
Since I spend most of my day staring down at my phone instead of gracefully extending my neck, it's no surprise that few lines are starting to appear. Attractively called "tech neck," horizontal wrinkles on the neck are no match for this tightening cream. Just apply it daily, and then go back to looking at your phone in peace.
16
Natural Tulip Dew Drops Multi-Nutrient Serum
We all love a bouquet of flowers on our coffee table, but how about on our faces? This serum uses botanical extracts from tulips to add a glow to our skin. With niacinamide, vitamin C, vitamin E, and squalane, you'll be shocked at how radiant your skin looks and feels after using this serum just a few times.
17
No-Rinse Intensive Pore Minimizing Toner
While we sadly can't surgically remove our pores (yet!), this toner can make them look smaller. Using salicylic acid, this product clears out all the debris that's been hiding in your pores, making your skin look brighter and more even, and preventing acne from showing up uninivited.
This content is created and maintained by a third party, and imported onto this page to help users provide their email addresses. You may be able to find more information about this and similar content at piano.io
Advertisement – Continue Reading Below