AMD Stock: Mr. Market Is Ridiculously Bearish (NASDAQ:AMD)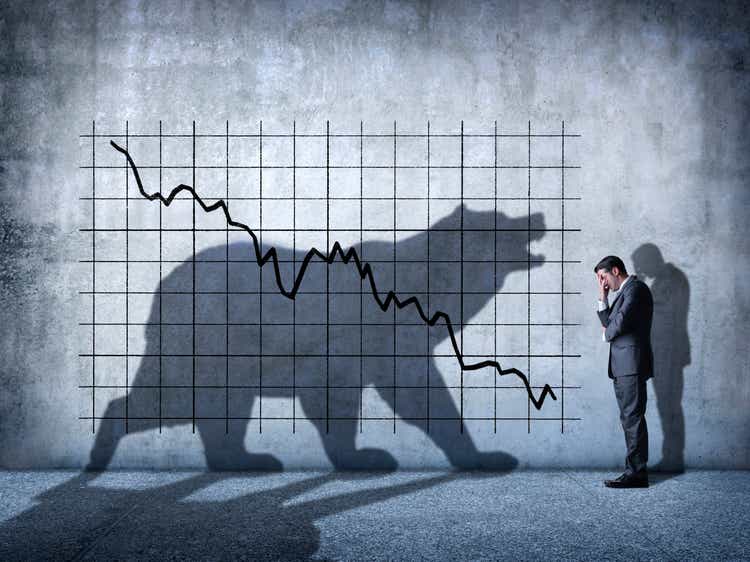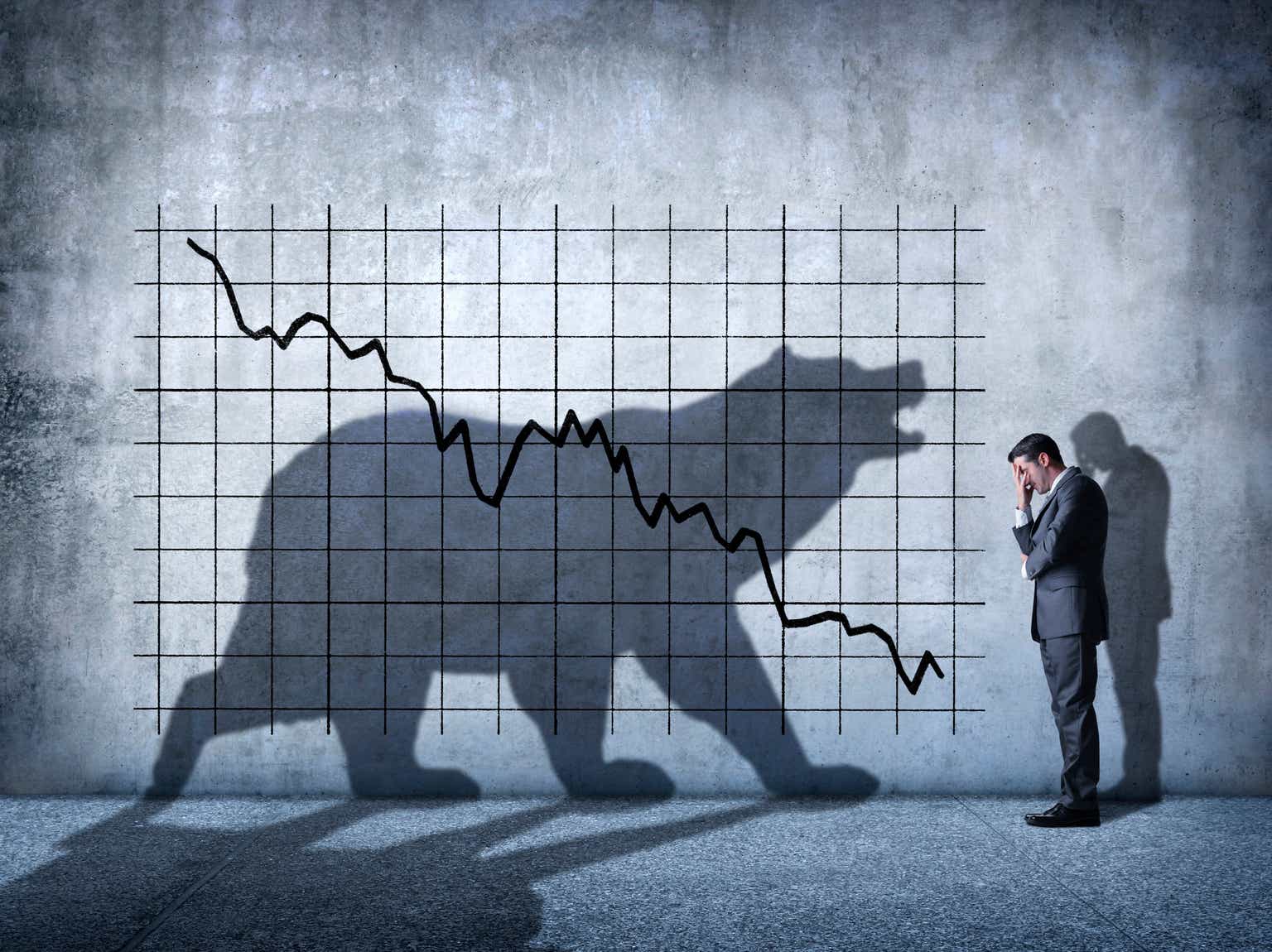 Investment Thesis
It is evident that we had been wrong about our buy conclusions in our previous Advanced Micro Devices, Inc.'s (NASDAQ:AMD) analysis. The stock continued to fall from $102.81 on 08 March 2022 to $96.79 on 19 May 2022, and finally to $76.95 on 11 July 2022. Mr. Market is apparently more bearish than we had initially thought, bringing some of our holdings underwater by now. In the meantime, we are entering the next earnings season, which would provide more clarity on AMD's performance with new FY2022 guidance, if any.
On the other hand, the S&P 500 Index had also fallen by 21.8% in H1'22, with minimal recovery on the horizon, given the overly bearish market sentiments. As a result, we would like to encourage caution and patience for any investors looking to add at any perceived dips. We are certain that Mr. Market is still worried about the potential recession, and would be through H2'22, if not 2023.
AMD Continues To Improve Its Operating Efficiencies Despite Temporary Headwinds
As evident from the chart, AMD has reported exemplary execution in its financial performance thus far. The company reported revenues of $18.99B by the LTM, representing a notable improvement of 93.5% from FY2021 levels and 280.6% from FY2020 levels. In addition, AMD continued to report improved gross margins of 49.5% at the same time, representing growth of 5.45 and 6.9 percentage points from the FY2021 and FY2020 levels. These have directly contributed to its improved net income profitability of $3.39B and margins of 18% by the LTM, representing a YoY net income increase of 36.1%.
As a result of the COVID-19 pandemic boom, AMD has been generating robust Free Cash Flow (FCF) since FY2019. The company reported an FCF of $3.31B and an FCF margin of 17.5%, representing a massive improvement of 1182.1% and 13.4 percentage points from FY2019 levels, respectively. That has directly contributed to its growing cash and equivalents of $4.74B, representing a tremendous growth of 322.4% from FY2019 levels. In light of AMD's excellent net income profitability forecast, we expect its balance sheet to remain strong moving forward.
As a result of its growing capabilities, AMD has also expanded its operating expenses through the years, with a total of $5.03B of SG&A and R&D expenses reported in the LTM. It represented a notable increase of 68.7% from FY2020 levels and 218.6% from FY2019 levels. However, it is also apparent that the management had kept the ratio well-balanced against its growing revenues at 26.6% in the LTM, representing an improvement of 3.9 and 7.53 percentage points from FY2020 and FY2019 levels, respectively.
As AMD's R&D expenses have grown at a CAGR of 29.77% over the past five years, investors should note that these investments have eventually been both top and bottom lines accretive. Given that the global semiconductor market will grow from $452.25B in 2021 to $893.1B in 2029 at a CAGR of 9.2%, we expect AMD to maintain its position as one of the industry's leading players indeed.
As a result of its robust FCF generation, AMD had been prudently deleveraging its long-term debts with minimal debt in FY2021. Nonetheless, the company also took on more long-term debts of $1.48B in FQ1'22, given its recent acquisition of Xilinx. Another part of the 2.125% notes had been converted to approximately 3M share then, contributing to its share dilution then. As for AMD's future obligations, we are looking at $376M in FY2022 and $779M in FY2024, with the balance of $812M reserved for 2027 onwards. However, these are relatively minimal expenses, given AMD's war chest of $4.74B in cash and equivalents in the LTM.
In addition, AMD grew its Capex prudently with $0.31B and net PPE assets of $1.82B in the LTM, partly attributed to Xilinx. Again, we are not concerned, since the acquisition has also been revenue accretive. Given the highly competitive semiconductor market, we are encouraged to see the company continually improving its pipeline and capabilities moving forward. We believe these investments would also boost its net income and FCF profitability moving forward, given AMD's operating efficiencies and lighter Capex strategy.
In the meantime, it is evident that AMD has been embarking on Stock-Based Compensation (SBC), with the rate picking up pace in the past few years. Though most tech companies commonly use the practice, the current SBC expenses look somewhat alarming, since AMD investors who had bought in FY2016 would have been diluted by 51% by the LTM. Investors interested in adding more exposure to the stock should continue monitoring this segment. However, we are not overly concerned, given its share buyback program worth approximately $9B with no expiry date.
Analysts Upgraded AMD's Future Performance – But The Time Of Maximum Pain Is Coming
Since our last analysis, consensus estimates have upgraded AMD's projected revenue growth by 3.7%, though its net income profitability has unfortunately declined by 2.6%. These estimates are relatively optimistic, since its net income margins are projected to remain relatively intact at 26% in FY2022 and are expected to further improve to 28.3% by FY2025. Analysts will be closely watching AMD's FQ2'22 performance, with consensus revenue estimates of $6.52B and EPS of $1.04, representing YoY improvement of 69.4% and 64.34%, respectively. Though the company had successfully smashed consensus estimates in the past eight consecutive quarters, we hold lesser hopes for its stock recovery, given the historical price action in the past seven months.
Nonetheless, given the perceived weakness in PC demand through H2'22 due to the rising inflation, we expect to see a potential downgrading of AMD's projected revenue growth for the next few quarters. Analyst Joseph Moore from JPMorgan had estimated a drastic YoY fall of approximately 26% for its PC-related revenue in FY2022, a temporary headwind approximately worth up to $3B. For the short term, we expect AMD's stock price to decline moderately if it fails to deliver stellar results in FQ2'22.
In addition, despite AMD's previous success in eating Intel's (INTC) lunch in the PC market, Intel's recent successful release of its 12th Gen Alder Lake CPUs will likely dominate AMD's older Zen 3 Ryzen 5000 CPUs for now, with the latter's Zen 4 architecture Ryzen 7000 entering the market one year too late in Fall 2022. Furthermore, the crypto winter is also expected to hit AMD relatively hard, due to the momentary decline of crypto mining and, thus, its GPUs sales in the short term. We shall see, though we expect AMD's booming data center segment to balance some of the shortfalls. Jitesh Ubrani, research manager for IDC's Mobile Device Trackers, said:
Consumer demand for PCs has weakened in the near term and is at risk of perishing in the long term as consumers become more cautious about their spending and once again grow accustomed to computing across device types such as phones and tablets. Meanwhile, commercial demand has been more robust although it has also declined as businesses delay purchases. (Barron's)
In the meantime, we encourage you to read our previous article on AMD, which would help you better understand its position and market opportunities.
So, Is AMD Stock A Buy, Sell, Or Hold?
AMD 5Y EV/Revenue and P/E Valuations
AMD is currently trading at an EV/NTM Revenue of 4.57x and NTM P/E of 18.31x, lower than its 5Y mean of 5.37x and 42.04x, respectively. The stock is also trading at $76.95, down 53.2% from its 52-week high of $164.46, nearing its 52-week low of $71.60. It is evident that the stock has been massively corrected in the past seven months, breaking its steady rally since 2016. However, long-term AMD investors need not fret, since the stock still has a 5Y Price Total Return of 873.9% and a 10Y Price Total Return of 1697.3%.
AMD 5Y Stock Price
Nonetheless, we would like to exercise caution now after being burned twice. Therefore, we are growing skeptical of consensus estimates' price target of $132.27 and its 70.72% upside, since H2'22 could be another bloodbath, given the macro issues. As a result, we encourage investors to wait for a deeper retracement before adding more exposure. In the meantime, let's glean more details about AMD's FQ2'22 performance during its upcoming earnings call on approximately 26 July 2022.
Therefore, we rate AMD stock as a Hold for now.