Are Banks Open on Presidents' Day 2023?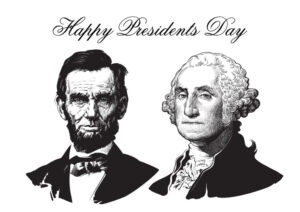 Presidents' Day, also known as Washington's Birthday, falls on the third Monday of February. Although it was originally observed as our first president's birthday, it has now become a day to honor all American presidents. This year, it lands on February 20. As a federal holiday, many businesses and government offices close to give employees the day off. For some, it's a much-needed break from the daily grind. And for others, it's a day to catch up on errands and chores. However, you may have some issues if you visit your local bank branch. Those left asking, "Are banks open on Presidents' Day?" will be sorely disappointed.
Bank Holidays for 2023
On Presidents' Day and other nationally recognized holidays, the Federal Reserve System doesn't process any transactions. Therefore, most banks close their branches in observance of U.S. federal holidays. So, you can expect your bank to be closed on the following days:
New Year's Day (observed): Monday, January 2
Martin Luther King Jr. Day: Monday, January 16
President's Day/Washington's Birthday: Monday, February 20
Memorial Day: Monday, May 29
Juneteenth: Monday, June 19
Independence Day: Tuesday, July 4
Labor Day: Monday, September 4
Columbus Day: Monday, October 9
Veterans' Day (observed): Friday, November 10
Thanksgiving: Thursday, November 23
Christmas: Monday, December 25
If you have trouble remembering which holidays banks are closed, be sure to mark them on your calendar. While you may still have some access to your accounts, many banking needs will have to wait until the following business day.
Are Banks Open on President's Day 2022?
In short, for those wanting to know if there are banks open on Presidents' Day, the answer is no. Banks, post offices, and stock markets are closed on Presidents' Day. This also applies to most schools and offices as well. However, many retailers and restaurants stay open to take advantage of sales opportunities.
Unfortunately, the only bank that remains open on Presidents' Day is TD bank. Even they have limited services that day since the Federal Reserve won't be in operation.
But, the good news is that even though most brick-and-mortar locations close their doors, you can still access certain banking services. Online banking and ATMs are available 24 hours. So, no matter what day it is, you can still check your account balances, transfer money, deposit checks, and pay bills. Additionally, you should also be able to reach someone on their customer service lines if you need help. However, it's best to check with your bank for a total list of digital banking services available to you.
Readers, are you looking forward to a day to run errands next week? Let us know your Presidents' Day plans in the comments!
Read More
Come back to what you love! Dollardig.com is the most reliable cash-back site on the web. Just sign up, click, shop, and get full cashback!