Growing Pains: It's Time To Prove Your Worth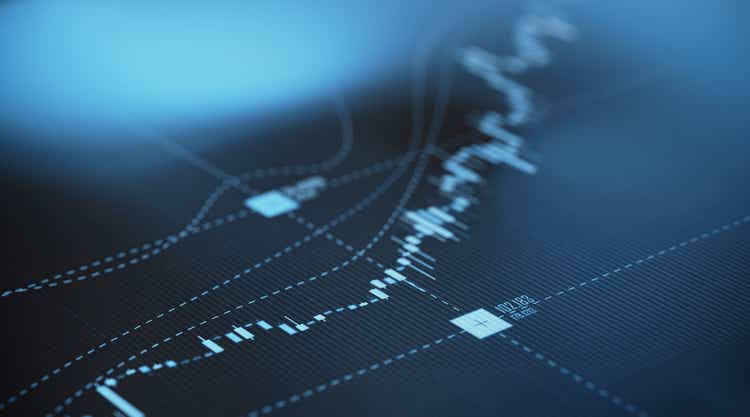 By James Graeber
The recent downdraft in technology sector valuations is likely to bring about a prolonged change in investor and management behavior. Are investors ready?
The quest to do things "better, faster, and cheaper" has guided capital flows across the technology sector over time. A combination of bravado, storytelling prowess from founders, and a decade-plus of near-zero discount rates drove technology valuations to levels that would likely require decades for investors to recoup their investment via underlying free cash flow. Founders awash in the capital became convinced of their own infallibility on their path to the public markets.
Fast forward to today: As of June 2022, the NASDAQ Composite Index is more than 30% off its highs from November 2021, and weekly layoff announcements have swept through the herds of Silicon Valley unicorns. So, what might have changed? Interest rates have moved higher, the tide of liquidity has reversed, and in our view, many investors have grown tired of CEO pitches on how unit-level economics will yield substantial margins far into the future. We believe this change will have a lasting impact on sector behavior and lead to more rational capital allocation. Management teams will likely need to learn to do more with less (at least until the next cycle).
Compounding this pain, a rising tide of valuations, coupled with excessive use of stock compensation, has helped to keep a lid on labor expenses. This has changed with employees now likely to prefer something with more agreed-upon value, as underwater stock options do not help to pay the bills. A vicious cycle is now in motion where the more a stock falls, the more stock employers need to issue to hold compensation levels flat. As such, the stocks of these speculative businesses may become more expensive the more the share price falls absent material changes in cost structure (like we are starting to see).
We believe investors will find opportunities by focusing on companies with clear histories of profitability and free cash flow, tangible barriers to competition, and clear alignment between shareholders and management teams that treat shareholder capital as a precious resource to be spent judiciously. This environment will likely bring prolonged pain to the more speculative corners of the market that have held a winning hand with an abundance of capital. We believe that this fallout will present long-term opportunities for many self-funding, battle-tested businesses. It's time to sharpen those pencils!
This material is provided for informational purposes only and nothing herein constitutes investment, legal, accounting or tax advice. This material is general in nature and is not directed to any category of investors and should not be regarded as individualized, a recommendation, investment advice or a suggestion to engage in or refrain from any investment-related course of action. Investment decisions and the appropriateness of this material should be made based on an investor's individual objectives and circumstances and in consultation with his or her advisors. Information is obtained from sources deemed reliable, but there is no representation or warranty as to its accuracy, completeness or reliability. All information is current as of the date of this material and is subject to change without notice. The firm, its employees and advisory accounts may hold positions of any companies discussed. Any views or opinions expressed may not reflect those of the firm as a whole. Neuberger Berman products and services may not be available in all jurisdictions or to all client types. This material may include estimates, outlooks, projections and other "forward-looking statements." Due to a variety of factors, actual events or market behavior may differ significantly from any views expressed.
Investing entails risks, including possible loss of principal. Investments in hedge funds and private equity are speculative and involve a higher degree of risk than more traditional investments. Investments in hedge funds and private equity are intended for sophisticated investors only. Indexes are unmanaged and are not available for direct investment. Past performance is no guarantee of future results.
This material is being issued on a limited basis through various global subsidiaries and affiliates of Neuberger Berman Group LLC. Please visit www.nb.com/disclosure-global-communications for the specific entities and jurisdictional limitations and restrictions.
The "Neuberger Berman" name and logo are registered service marks of Neuberger Berman Group LLC.
© 2009-2022 Neuberger Berman Group LLC. All rights reserved.
Editor's Note: The summary bullets for this article were chosen by Seeking Alpha editors.