iPhone 14 Pro Max dummy shows the dual punch hole design on the front
Photos of iPhone 14 dummies are already making the rounds. Last week we saw the backs of the four models – two small and two big, two vanilla and two Pro – now it's time to have a closer look at the back.
This appears to be an iPhone 14 Pro Max, judging by the size of the camera bump relative to the rest of the body. Again we're more interested in what is on the front (and what isn't).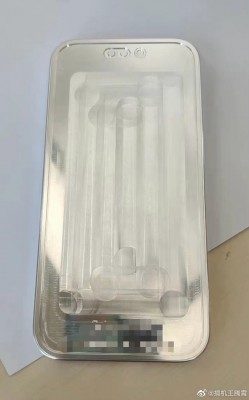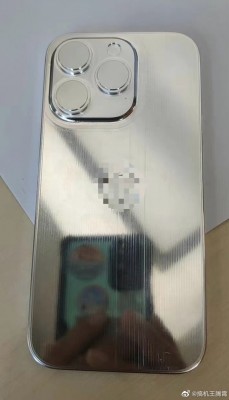 Apple iPhone 14 Pro Max dummy – notice the dual punch hole design on the front
The notch is going away with this generation of iPhone Pro models (but will remain for a year longer on the vanilla pair). It will be replaced by a split punch hole, the so-called "pill and hole" design – the wider element is the Face ID system, which needs an IR illuminator and an IR camera, the other is the new FaceTime camera (with autofocus, allegedly).
The divide between Pro and vanilla iPhones will be bigger than ever this year. Not only do the Pros have exclusivity on the telephoto camera, they will also be the only ones with a 48MP main camera and only ones to upgrade to the Apple A16 chipset. The vanilla models will stick to 12MP rear cameras and the A15 chip, according to analysts' predictions. The vanilla models are also not getting the new "pill and hole" design on the front, whether their displays have 120Hz refresh rate remains a matter of some debate (leaning towards "no").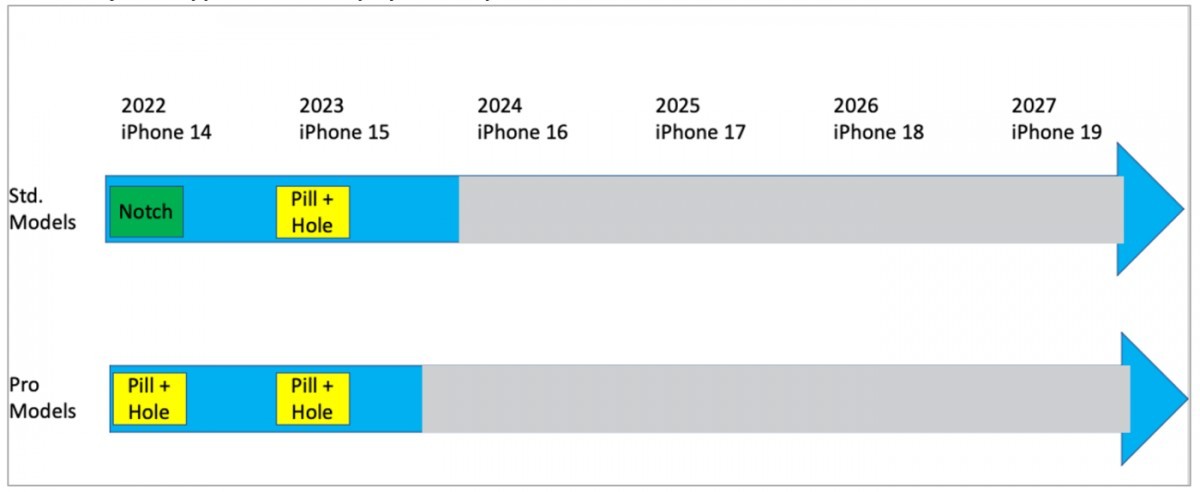 The "pill and hole" design is coming to the Pro models first and to the vanilla phones next year
The iPhone 15 vanilla models will adopt the "pill and hole" design, according to forecasts. Future iPhones are expected to start moving some of the hardware behind the screen, which may start as soon as 2024. Of course, long term predictions are not very accurate (or even possible, considering that Apple is still testing what works and what doesn't).