Netflix Stock: Likely On The Wrong Path (NASDAQ:NFLX)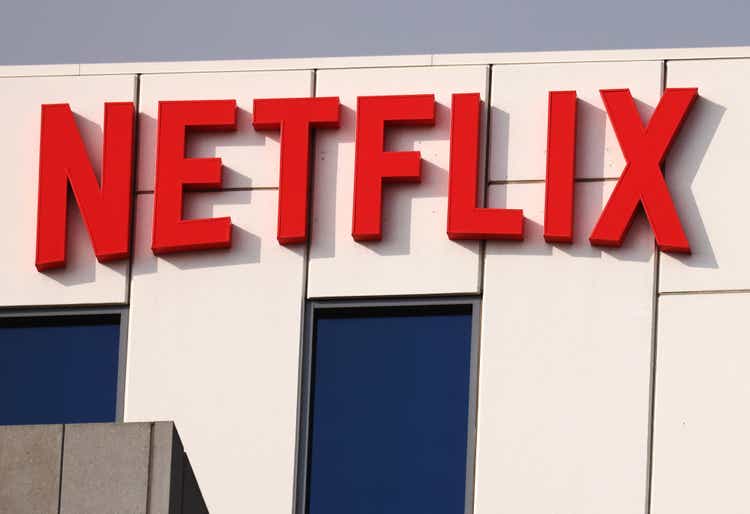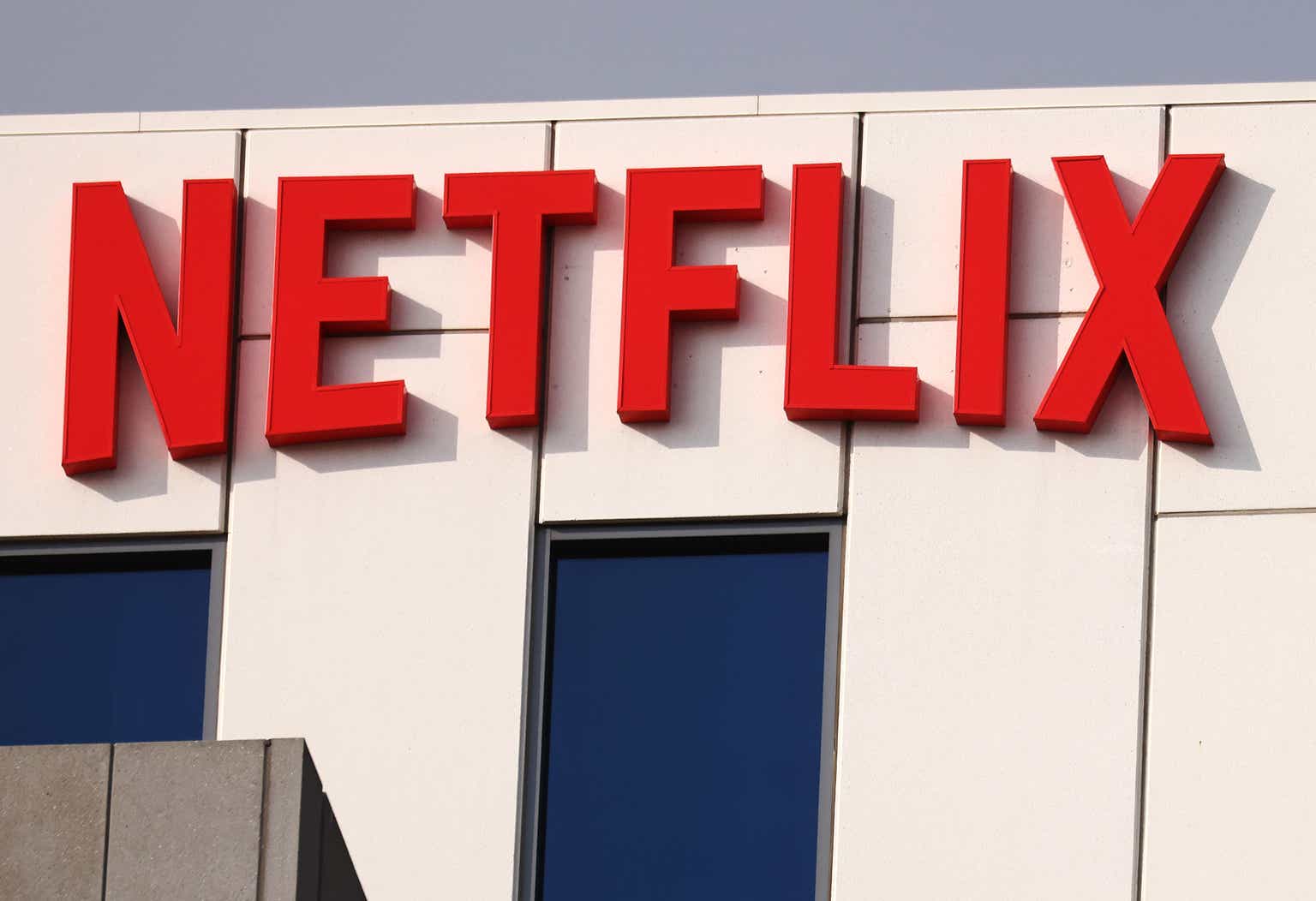 Netflix (NASDAQ:NFLX) experienced the end of its 11-year run in subscriber growth due to price hikes, fading tailwinds, and increasing competition. Its pain is likely not over with management expecting to lose millions of more subscribers in the upcoming quarters. The company is making decisions to crack down on password sharing, however, it could lead to many customers canceling and moving to a competitor. Furthermore, management's strategies to create and expand the platform's content are promising. but should also focus on attracting new customers through simple changes. The rumored acquisition of Roku (ROKU) is promising but could be very costly. Although the stock appears to be undervalued, it may be tough for it to go higher anytime soon.
Netflix is Losing Subscribers, Market Share, and Its Edge
The long-lasting run of Netflix's subscriber growth came to an end in the first quarter of 2022 when the company reported a net loss of 200,000 subscribers. This marked the first time the streaming platform experienced a net loss in subscribers since October 2011. It is important to note that Netflix lost about 700,000 subscribers due to its exit from Russia, meaning the service really added about 500,000 new subscribers in the first quarter. However, this is still far below consensus analyst estimates of 2.73 million subscribers and caused revenue estimates to also be missed. Management expects the pain to continue into the next quarter as well with a global loss of two million subscribers forecasted for the second quarter.
A reason for the slowed growth is because of the fading tailwinds related to the pandemic as well as the increasing problems with password sharing. Netflix currently has about 222 million paying households and estimates that over 100 million other households access the service through password sharing. This is causing the company to miss out on at least $1 billion of revenue if each household purchased the cheapest subscription option. Management stated in a recent letter to shareholders that the pandemic growth clouded the effects of password sharing but it must now be addressed. In the past, Netflix has allowed password sharing because it brought more consumers to the platform that could possibly purchase a subscription later.
Now, management is testing new strategies to monetize password sharing and the most likely outcome is including a surcharge for multiple profiles. In Chile, Costa Rica, and Peru, Netflix charges the equivalent of $2.99 to add up to two profiles. While this will likely lead to consumers not sharing their accounts with others, it could cause some consumers who frequently travel or have multiple homes to cancel. Some popular examples of this would be children of divorcees, college students, and travelling businesspeople. These fees, on top of price hikes, could cause more consumers to cancel.
Due to these issues and concerns, Netflix is beginning to lose its market share while its competitors are starting to rise drastically. Some of the largest growers were Warner Bros. Discovery's (WBD) HBO Max and Apple TV+ (AAPL). HBO Max recently surpassed Disney+ (DIS) and Hulu to become the third-largest streaming service by market share at 14%. Apple TV+ also recently reached a 5% market share, as well as Paramount+ (PARA) reached 4%. In this same time period, Netflix's market share dropped to 23%. Although its share has dropped dramatically, it could continue to drop even more.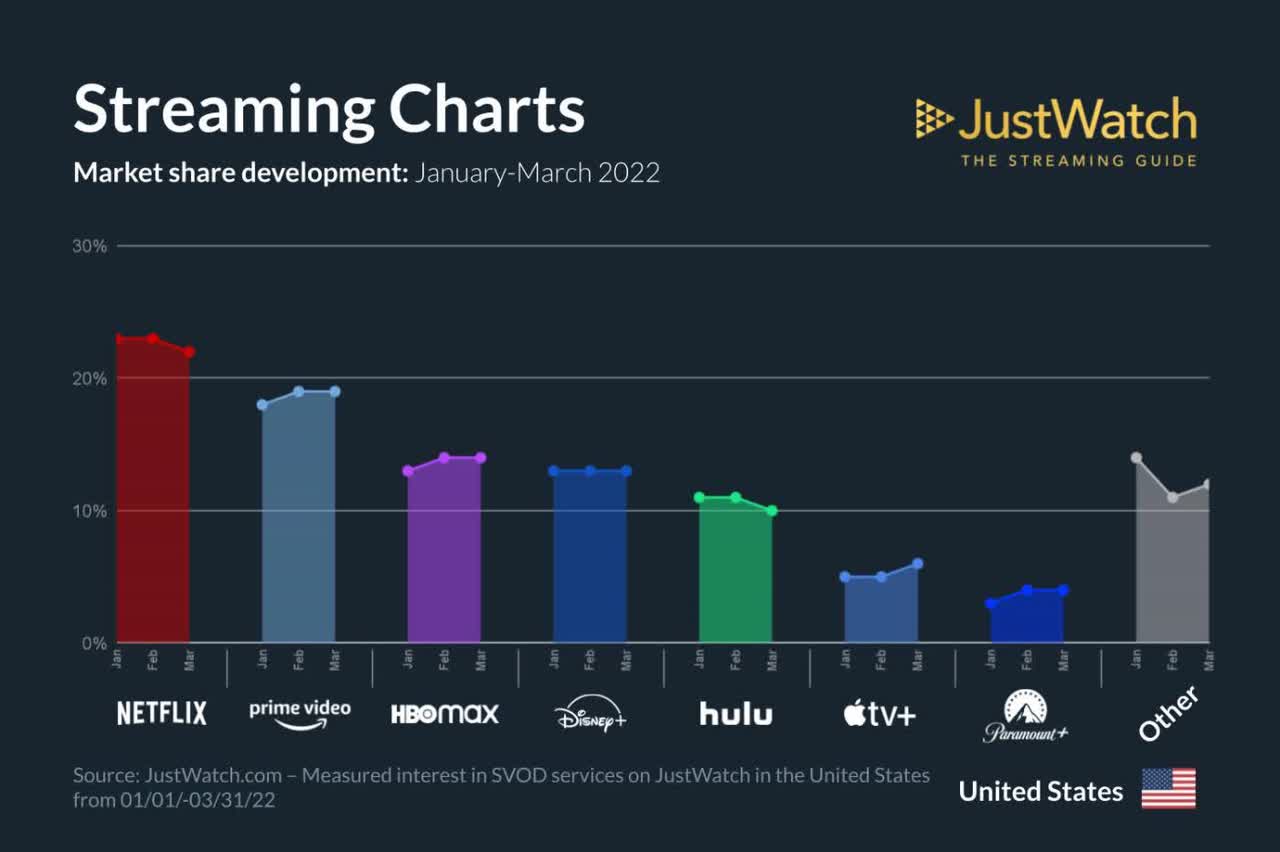 Netflix is in a tough position in that it has three major types of competitors. The first is streaming services that own popular quality content that will put content on their own platform instead of Netflix. This includes services such as HBO Max, Disney+, and Paramount+. The second group is services owned by cash-rich companies with large primary businesses. This includes competitors like Amazon's (AMZN) Prime Video and Apple TV+. The third group is free streaming services with premium plans, such as Peacock (CMCSA) and Roku. In order to compete with these platforms, Netflix has to make some serious changes to either improve its original content or offer extremely low-cost plans.
Higher Budgets for Original Content is Promising, But the Strategies are Flawed
Since Netflix will have an incredibly tough time outbidding Apple and Amazon for content in the long run, the first major way Netflix can begin to take back its market share is by improving its original content. In 2021, Netflix spent over $17 billion on original content and will likely spend more in 2022. Based off previous years, the company spends roughly 60% of its revenue on content. When using this percentage with consensus analyst estimates for FY22 revenue of $32.4 billion, we can expect the company to spend about $19.5 billion on content this year. However, not all of this will be spent on original content. In 2020, Netflix spent 37.8% of its budget on original content. However, this percentage is expected to increase to about 46.5% in 2025. Following this trend, we can expect about 41.07% of Netflix's budget to go towards original content and this could equate to about $8 billion.
Although this is good news for Netflix, there is an issue with the strategy. The company is holding focus groups and giving certain viewers access to unreleased shows to give feedback. This is not a new strategy for creating quality content but it has a flaw that must be mentioned. Netflix is using current subscribers for these focus groups, meaning the viewers likely already enjoy the current original content. This could lead to the feedback being biased and cause the future content to not be satisfactory for non-subscribers. Instead, Netflix should include non-subscribers in these focus groups to determine if consumers would consider purchasing a new subscription. All in all, management needs to adjust this strategy to focus on acquiring new customers instead of retaining current ones.
Netflix is also moving into the mobile gaming market to expand its content for current users. This was started through the acquisition of three game developers, including Boss Fight Entertainment, Next Games, and Night School Studios. The current strategy is to create mobile games based off popular Netflix series such as Stranger Things: 1984. The offering of mobile games is meant to lower the company's 3.3% monthly churn rate by offering another service on top of a subscription. This is similar to Prime Video subscribers also receiving the benefits of Amazon Prime. However, these games share the same flaw as the focus groups in that they are only available to current Netflix subscribers and are not monetized. Instead, the games should be available to all consumers and be monetized through ads and in-app purchases. In this proposed plan, current Netflix subscribers would not see ads and would already have many items that would normally require an in-app purchase. This would help retain its current users while also attracting new ones. Once again, management needs to make adjustments to also attract new customers.
A Rumored Acquisition of Roku Would Help Greatly But Could Be Very Costly
Recently, there have been rumors that Netflix is going to acquire Roku. This is thought because Roku's management has blocked the company's employees from selling shares, causing many to believe an acquisition is coming.
The acquisition of Roku would likely be a smart decision by Netflix. As mentioned before, the platform could compete with competitors like Peacock by offering low-priced options that support ads. This is already underway as management has confirmed they plan to add an ad-supported tier to the platform. This would allow the company to add more subscribers at a low cost while still keeping average revenue per user high. The acquisition of Roku would greatly help improve this process. Roku is one of the best ad-supported businesses and gives its users access to over 100,000 movies and shows, as well as over 100 channels. Acquiring Roku would give Netflix lots of experience for its ad-supported tier, as well as enhance its reach to attract new subscribers.
A big concern among investors is the cost of this acquisition. Since Roku has blocked its employees from selling shares, it is likely the transaction will be mostly, if not all stock. However, Netflix stock is down roughly 70% YTD and this could cause the acquisition to be costly. With the average acquisition premium being about 30%, Roku may be acquired for about $118 per share. This equates to a market cap of about $16.13 billion, meaning an all-stock transaction could currently cost up to 19% of Netflix's total market cap. If the company were to use cash to acquire Roku, it would break into the content budget and possibly hurt future user growth. Overall, the possible acquisition would greatly help Netflix's expansion into ads but could prove to be very costly.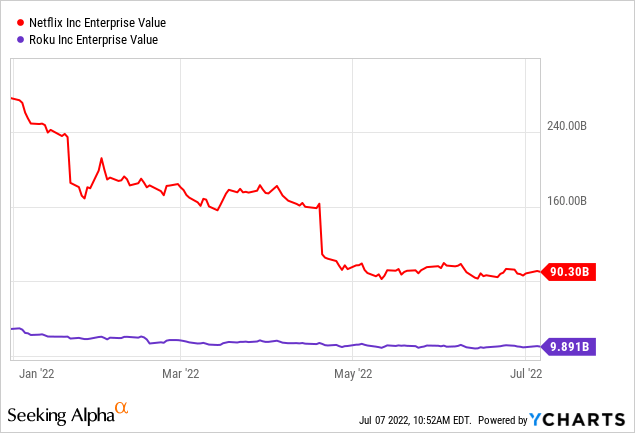 Valuation of Netflix Stock
When finding the fair value of Netflix, I created a relative valuation to find a price target. By multiplying consensus analyst estimates for FY22 by the average valuation multiples for EV/Revenue, P/S, and EV/EBITDA of Netflix and its competitors, a price target of $209.95 can be calculated after adjusting for net debt. This implies an upside of 12.48%.
What Does This Mean for Investors?
Due to Netflix's first decline in subscribers in over a decade and the likelihood that its user base will continue to fall, management is making decisions to retain users that have some flaws. While the crackdown on password sharing will help increase revenue from non-paying users, it may cause users who have multiple homes or travel to move to a competitor. Furthermore, the company's attempts to improve its original content and expansion into mobile games should focus more on attracting new users through small changes. While the possible acquisition of Roku will likely help bring a viable low-cost ad-supported tier, it may be costly for Netflix to make the purchase. Although the stock appears to be undervalued, a grim future is still likely coming. Therefore, I believe applying a Hold rating is appropriate for now.