Regenxbio: Patience And Regular Homework Are Keys (NASDAQ:RGNX)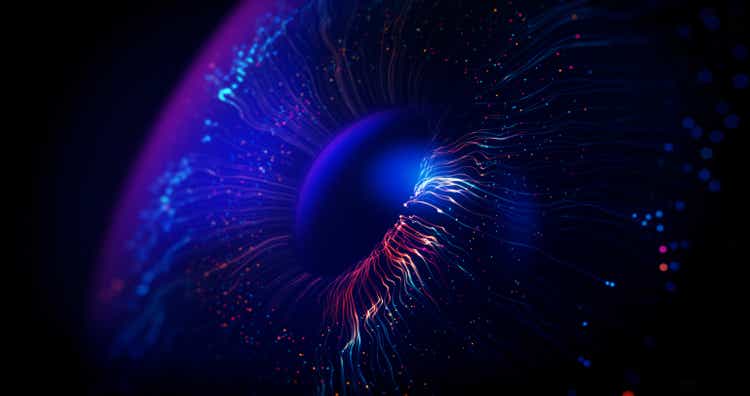 REGENXBIO Inc. (NASDAQ:RGNX) is a developer of genetic treatments for eye diseases. Data from cohort 4 in the ongoing AAVIATE trial, which is critical for assessing how effective and safe is the suprachoroidal space (SCS) drug delivery mechanism that is being adopted by RGNX, should be available before year-end. Enrollment is about to be completed. Remember that cohort 5 has about 70 times higher dose than cohort 1, as these doses are increased geometrically to test whether RGX-314 retains its generally safe profile at higher doses.
I covered RGNX extensively in the past couple of years. I believe RGNX has the potential to become a rewarding stock in the ophthalmic gene editing space. It has already proven to be a better bet than its nearest competitor. Now if it can perfect its SCS delivery mechanism, I think it can be a real value creator for investors. Like I noted:
I would expect that at some point, the SCS delivery mode will surpass the subretinal in terms of dosage volume, since the subretinal mode is dose-limited by its toxicity.
Despite its promise of complete cure, gene therapy has faced a number of challenges, especially in the last 12 months. This is gene therapy's teething period, and a few unfortunate businesses have lost value due to the many problems besetting the space. However, lucky for RGNX, it has not been one of those companies that have been damaged beyond repair. Data from numerous trials have shown that its therapy works, and what the company now needs to focus on is not gene therapy but the delivery mechanism. Once they perfect this, RGNX will be a great value-add to long term investors.
Recently, RGNX stock gained nicely after it announced its 5 by 25 strategy. This is its plan to progress 5 AAV therapeutics from their internal pipeline and licensed programs into pivotal stage or commercial products by 2025. This includes three internal programs – RGX-314 in wet AMD, RGX-202 in Duchenne Muscular Dystrophy, and GX-121 in Hunter syndrome, and two other programs it has licensed to others. The internal programs could be partnered; for example, RGX-314 in wet AMD is partnered with AbbVie (ABBV), for which they received a $370 million upfront payment and are eligible to receive up to 1.3 billion in additional final milestone payments.
RGX-314 is being developed to target both wet AMD and diabetic retinopathy. The therapy delivers a transgene of ranibizumab that inhibits VEGF or vascular endothelial growth factor. Anti-VEGF therapies, the current standards of care, require injections into the eye every few weeks. This severely hampers compliance due to the unsustainable treatment burden of these frequent injections. RGX-314 is a one-time treatment option for these patients. It has extensive data using the subretinal delivery format, and emerging data using the SCS delivery mechanism. SCS is the preferred method due to higher toxicity in the SR format. Two pivotal trials, ATMOSPHERE and ASCENT, are ongoing using the subretinal approach, and the company plans a BLA in 2024.
RGX-314 is also being developed as an SCS delivery for wet AMD as well as diabetic retinopathy in collaboration with AbbVie. There is some early data that has been presented, and we are awaiting more data especially from the higher dosage cohorts of a phase 1 trial. In DR, phase 2 ALTITUDE trial presented 6 month data:
"that demonstrated a clinically meaningful two step improvement from baseline on the DRFS scale after a single Suprachoroidal RGX-314 administration in 47% of the 15 treated patients in cohort 1 compared to 0% in the observational control."
The company recently put a hold on their DMD trial of RGX-202 because of "an unexpected and isolated observation in the final vial filling stage with the manufacturing contract manufacture that didn't meet our quality criteria." This will delay the start of the trial to 2023, and also highlights the need for them to have their own manufacturing. In this regard, I discussed in an earlier article how they have a new manufacturing plant in Maryland. They also announced new interim data for their Hunter syndrome program recently.
RGNX had a major win against Novartis (NVS) recently after the former filed a patent term extension with the USPTO and the latter complained to the FDA that Novartis, and not RGNX, should be allowed to file the PTE. The FDA declined to intervene, saying that the USPTO, and not the FDA, is the authority here. RGNX owns the patent to the AAV9 tech, or the "111 patent family, which was invented by Jim Wilson, RGNX" co-founder, and which was used in Zolgensma. Novartis is the current owner of Zolegnsma, which is a billion dollar blockbuster. This win translates to more funds for RGNX from Novartis.
Financials
RGNX has a market cap of $1.19bn and a cash reserve of $765mn. R&D expenses were $55.6 million for the quarter ended March 31, 2022, while General and administrative expenses were $22.3 million. At that rate, they have cash for about 11 quarters, or till 2025. While their trial costs will surely increase in this time, they will also earn non-dilutive funds in the form of milestone payments from their partners, including from AbbVie.
Bottom Line
Patience and regular homework are keys to investing in RGNX. This stock will unfurl its complete potential 3 years down the line. This is a buy-every-dip kind of stock, and will remain so unless there's some misstep and data turns out to be a surprise in one of their key trials.
About the TPT service
Thanks for reading. At the Total Pharma Tracker, we offer the following:-


Our Android app and website features a set of tools for DIY investors, including a work-in-progress software where you can enter any ticker and get extensive curated research material. 
For investors requiring hands-on support, our in-house experts go through our tools and find the best investible stocks, complete with buy/sell strategies and alerts.
Sign up now for our free trial, request access to our tools, and find out, at no cost to you, what we can do for you.