Samsung's Maintenance mode lets you block access to your data while your phone is serviced
Following its initial introduction in Korea back in July and a subsequent launch for the Chinese market in September, Samsung is now rolling out Maintenance mode globally. This feature, also known as Repair mode in Korea, allows you to block access to your personal data on your phone while it's being serviced.
The rollout of Maintenance mode starts with "select models" from the Galaxy S21 and S22 series running the just-released One UI 5. The rollout will continue throughout 2023, "with availability expanding to more Galaxy devices", Samsung says.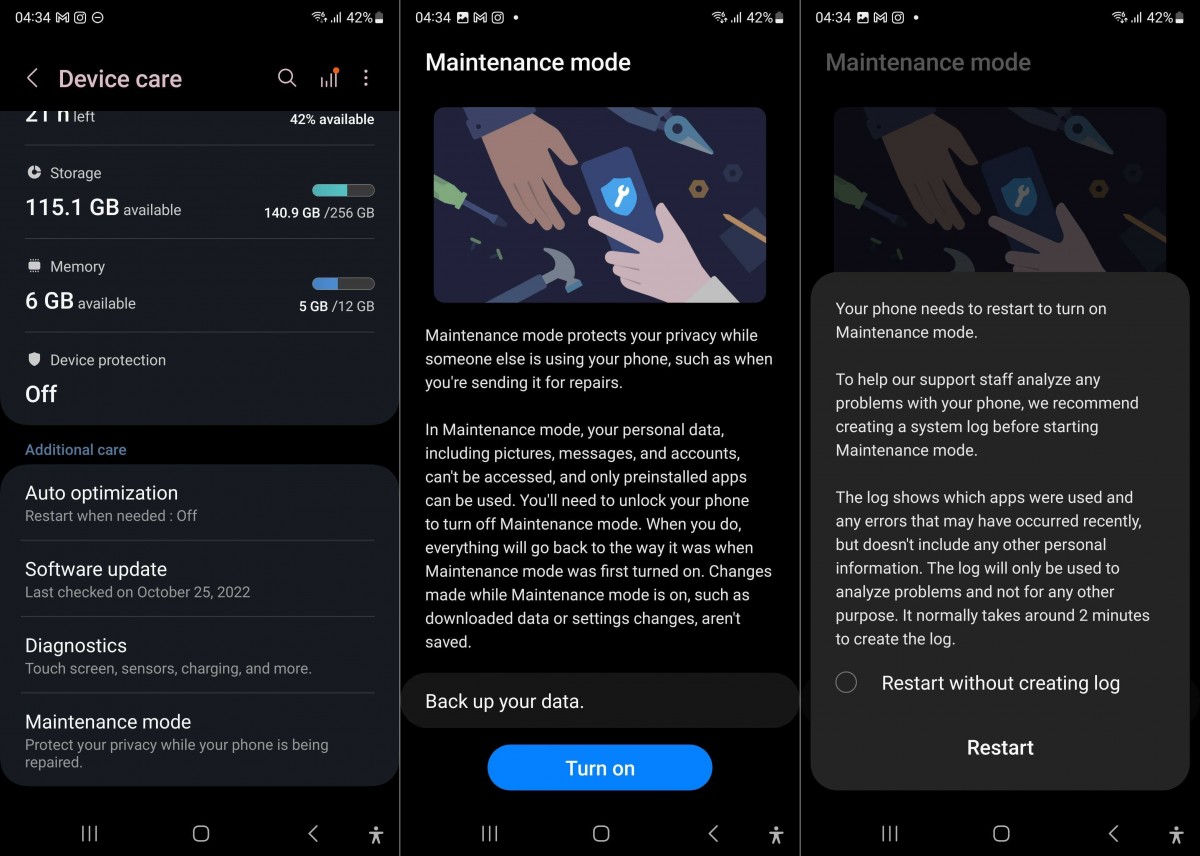 If you are lucky enough to have a device that gets this feature, you'll find it in Settings > Battery and device care. Once you turn on Maintenance mode, and then reboot your device, all your personal information will be inaccessible to the person working on repairing your phone. They won't be able to retrieve your installed apps either.
The data and accounts generated by them while in Maintenance mode, as well as the apps downloaded from the Galaxy Store, will be automatically deleted when you exit it. Speaking of exiting it – you do this by tapping the mode's quick settings icon, and then authenticating using your fingerprint. After that, the phone reboots into normal mode as if nothing ever happened.
This sounds pretty great to us; you just need to ensure your local repair shop doesn't have a blanket policy of hard resetting devices before they come in (and/or before they go back out to customers).