SEC Filing: Michael Burry Bought These Under-The-Radar Stocks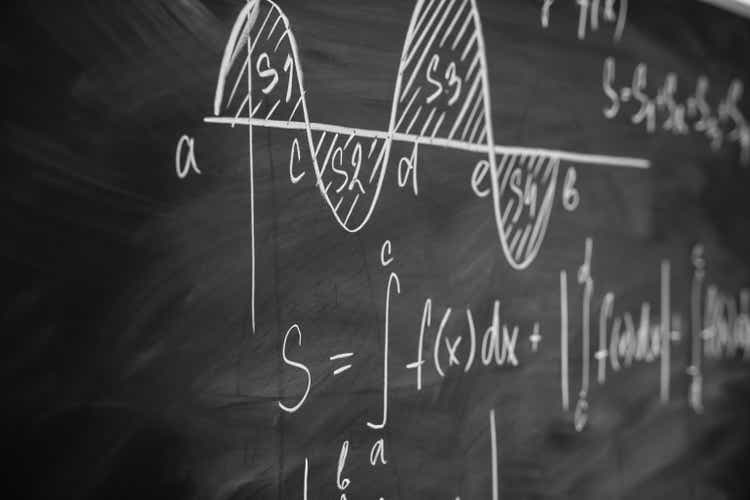 We're now 45 days into 2023, which means hedge funds now have to disclose the positions they owned at the end of the year to the public with SEC filings known as 13Fs. If you want to see what famous investors like Warren Buffett bought in Q4, that information is a few clicks away. However, I find the most interesting filings to be from smaller managers. By virtue of having more than $600 billion in market cap, companies like Berkshire Hathaway are more or less forced to play in the large-cap space unless they're acquiring entire companies.
Dr. Michael Burry of The Big Short fame, on the other hand, nimbly runs a few hundred million dollars at Scion Asset Management, so his opportunity set is nearly infinite. Burry is best known for his brilliant bets against the U.S. housing market in the 2000s but has since hit again and again, making value investments in bank stocks in the 2010s, and in GameStop (GME) before the meme craze. Burry is profoundly negative on the overall macro environment, but his 13F filings show that he may have unearthed some value in some under-the-radar stocks.
I think this is instructive because value investing can be done at any point in the market cycle. We've written a lot about how to efficiently hold cash here and get paid for bearish views (i.e. in Vanguard money market funds (VMFXX) or short-term municipal bond funds (VWSUX). However what Burry is doing here also is finding opportunities that can profit while waiting for his macro views to come to fruition.
What Stocks Is Michael Burry Buying?
Michael Burry's latest 13F filing is here. These are his largest holdings.
1. His largest holding is Boca Raton-based GEO Group (GEO), a company that owns and operates private prisons and immigration detention centers in the US and other Anglosphere countries. GEO is controversial, cheap, and unglamorous – likely why Burry likes the stock. GEO stock is up about 56% over the past 12 months even after selling off since reporting earnings this month. High numbers of migrants are currently attempting to enter the US each month, hammering home the point that GEO's services to the US government will be ongoing for the foreseeable future. California attempted to ban private prisons and detention centers last year, but the appellate court blocked the ban. GEO stock trades for about 9x 2023 earnings, although there isn't a lot of sell-side analyst coverage. Burry seems to have sold half his position in Q4, likely realizing a healthy profit on his shares. It's not clear whether Burry will stay in GEO for the long run or sell the rest soon.
2. His second largest holding is Black Knight (BKI). This one is a little easier to figure out – it's a neat merger arbitrage play. BKI is being bought by Intercontinental Exchange (ICE) for $68 plus 0.144 ICE shares. At the current price, that's $83.67 per share, and you can pick up BKI for $64. That's good for a roughly 31% return. If Burry is long this stock, we can assess that he thinks the deal is likely to go through, despite opposition from antitrust regulators. There also are other bidders for the company. I like merger arbitrage right now for a few reasons. The first is that higher cash rates push deal spreads wider because investors demand compensation for the time value of their money. The second reason is that getting deals caught up in antitrust isn't the end of the world if they eventually succeed because long-term capital gains are taxed less than short term. If you buy a stock and it drags out for over a year, you get compensation from the tax code for waiting.
3. Burry owns shares in Coherent Corporation (COHR), a manufacturing company that supports the semiconductor industry. This looks pretty genius because it's trading for about 12x 2023 earnings with 20% annual growth potential over the next few years. This is likely related to the US spending billions to move semiconductor supply chains onshore.
4. Burry is going in on China with stocks including Alibaba (BABA), JD.com (JD), and MGM International (MGM). Burry previously tweeted that Chinese stocks and stocks linked to China were cheap and that the "old boss is the new boss." Since then, Chinese shares have staged a massive rally, likely proving Burry right again. Alibaba and JD remain quite cheap compared to a few years ago, so this may be a long-term play for Burry. Buying MGM is likely a bet that Macau casinos will return to high levels of profitability with the end of zero-COVID policy in China and the economy reopening. Other high-profile hedge fund managers have bet on China recently, including David Tepper. There are obviously a lot of political risks in China, but Burry is taking the bet.
5. Another interesting play Burry is making is Wolverine World Wide (WWW). Wolverine is a shoe company. They're best known for making Sperry Top-Siders but have other brands including Chaco and Wolverine Boots. Burry definitely sees something here. WWW is down significantly, so he may be betting on a reversion to the mean. The business has a strong history of profitability and trades for about 10x earnings, so Burry likely feels he's getting good compensation by buying the stock here and waiting.
How Does Burry Find These Stocks?
Michael Burry has an incredible knack for finding value and for finding small-cap stocks that have sold off for liquidity reasons rather than due to the underlying business failing.
My guess is that Burry periodically uses stock screeners to find small and mid-cap stocks that have been knocked down by larger investors. Examples of solid stock screeners like this include Guru Focus and F.A.S.T. Graphs. Seeking Alpha has a stock screener as well that's free for subscribers, and many brokerages have versions of them as well (and if any readers know of good free stock screeners, please comment below!). The beauty of stock screeners is that they're able to filter through thousands of stocks to generate a list of candidates, which can then be quickly checked by looking at financial statements, earnings estimates, etc.
Burry also obviously is a well-known macroeconomic contrarian. He's famous for taking the other side of trades like the 2000s housing bubble, even if he was early. His China trades are almost certainly from patiently applying contrarian macro thinking to cheap stocks. Also, Burry has periodically disclosed short positions in Apple (AAPL) and Tesla (TSLA) over the past year, shining more light into where he thinks the market is headed.
Bottom Line
Michael Burry is among the greatest hedge fund managers of all time. His filings show he's long a private prison stock, a software company merger arbitrage bet, Chinese stocks, and a footwear company. Oscar Wilde once wrote that life imitates art as much as art imitates life. 13 years after The Big Short was published, Michael Burry once again may emerge as a genius who sees the big picture that few others see.
For the broad US stock market, Burry only has one word of advice. "Sell."
Editor's Note: This article discusses one or more securities that do not trade on a major U.S. exchange. Please be aware of the risks associated with these stocks.