These 20 popular stores accept EBT cards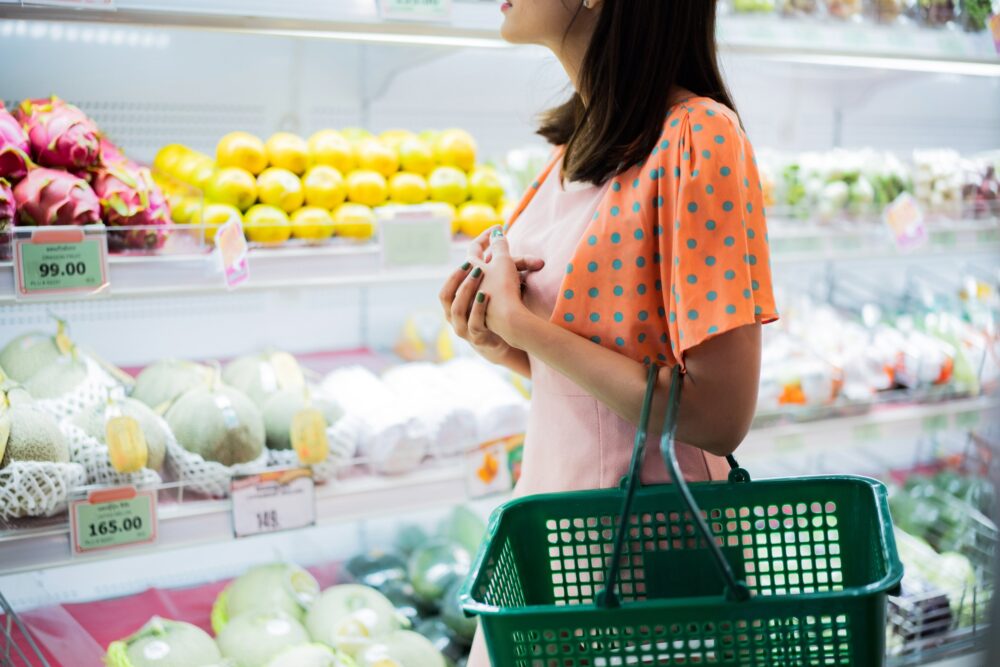 If you have an EBT card but are new to the program, you may be wondering where you can use your benefits. Fortunately, EBT is widely accepted, making it reasonably easy to use, often at places you already shop. If you'd like to learn more about EBT cards, including what they are, popular stores that accept EBT cards, and how to pay with EBT at checkout, here's what you need to know.
What Is EBT?
Electronic Benefits Transfer (EBT) is a delivery mechanism that allows Supplemental Nutrition Assistance Program (SNAP) participants to pay for groceries using their SNAP benefits. SNAP is designed to help low-income households afford food.
Generally, EBT involves payment cards that look and operate similar to debit cards. As long as the SNAP account has enough funds to cover the purchase, the EBT card transaction will allow the participant to checkout with ease.
However, EBT can only be used for certain purchases. For example, you can't use SNAP benefits to pay for alcohol, tobacco, pet food, prescriptions, nutritional supplements, or household goods.
20 Popular Stores That Accept EBT Cards
SNAP EBT cards are widely accepted at grocery stores and many major retailers with grocery sections. Additionally, independently-owned and operated grocers along with large chains commonly accept EBT.
Here is a quick list of popular stores that accept EBT cards:
Albertsons
Aldi
BJ's Wholesale Club
Costco
Food Lion
Harris Teeter
Kroger
Piggly Wiggly
Publix
Safeway
Sam's Club
Save-A-Lot
Shop N Save
Shop Rite
Stop & Shop
Target
Trader Joe's
Walmart
Whole Foods
You can also use EBT on Amazon if you live in an eligible state (any state aside from Alaska and Hawaii). Look for items labeled "SNAP EBT Eligible," and you can use your card on those items. Just keep in mind that you can't use EBT cards to cover delivery or shipping costs, so you'll either need to handle those with an alternative payment option or make sure you qualify for free shipping or delivery.
It's also important to note that the list above is only the tip of the iceberg. Many independent grocers and convenience stores also accept EBT. Additionally, certain take-and-bake pizza franchises may welcome EBT as well, as those pizzas aren't served hot, making them potentially eligible for purchase under the SNAP program.
How to Use EBT at Checkout
Generally speaking, using EBT when checking out is incredibly straightforward, requiring one of two approaches depending on how the payment system is set up in the store. First, you may be able to start by swiping your EBT card. Once you've done that, the card reader recognizes that it's an EBT card and treats the transaction accordingly.
Second, you may need to hit an EBT button on the card processing device first. Then, you would swipe your card once the system tells you to do so.
In either case, once the card is swiped, you'll typically input your PIN to continue with the transaction. After handling that, the payment will process, and if you have enough benefits available to cover the cost, you'll get a receipt and can be on your way.
It's important to note that EBT cards typically work across state lines, even if you're registered in a specific state. Additionally, it works in Puerto Rico, Guam, and the Virgin Islands. As a result, you can use your SNAP benefits while traveling in those areas.
Do you know of any other popular stores that accept EBT cards? Do you think more retailers should welcome EBT, or do you think there are enough options? Are there any stores that do accept EBT that you feel shouldn't? Share your thoughts in the comments below.
Read More:
Come back to what you love! Dollardig.com is the most reliable cash back site on the web. Just sign up, click, shop and get full cash back!