Top 10 trending phones of week 28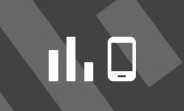 There was no shortage of movement in our trending chart this week, but the top remained firmly withing the grasp of Nothing's phone (1).
The start of the pre-order campaign gave the Pixel 6a's a huge boost in popularity and it snatched second place as the Samsung Galaxy S22 Ultra is now third for the fourth time in a row.
After spending a few weeks in the lower parts of the chart, the Redmi Note 11 is back in fourth, while the Galaxy A53 consolidated its fifth position.
The iPhone 13 Pro Max follows, placing just ahead of last week's runner-up – the Xiaomi 12S Ultra. We then have…