Weekly poll: if you could get a Xiaomi 12S, 12S Pro or 12S Ultra, would you?
1" sensors are the holy grail of small digital cameras – are they really that good? We're about to find out as we already have a Xiaomi 12S Ultra in for review. Unlike the recent Xperia Pro-I (which reused the sensor from the Sony RX100 VII), this phone is the first to use Sony's new IMX989.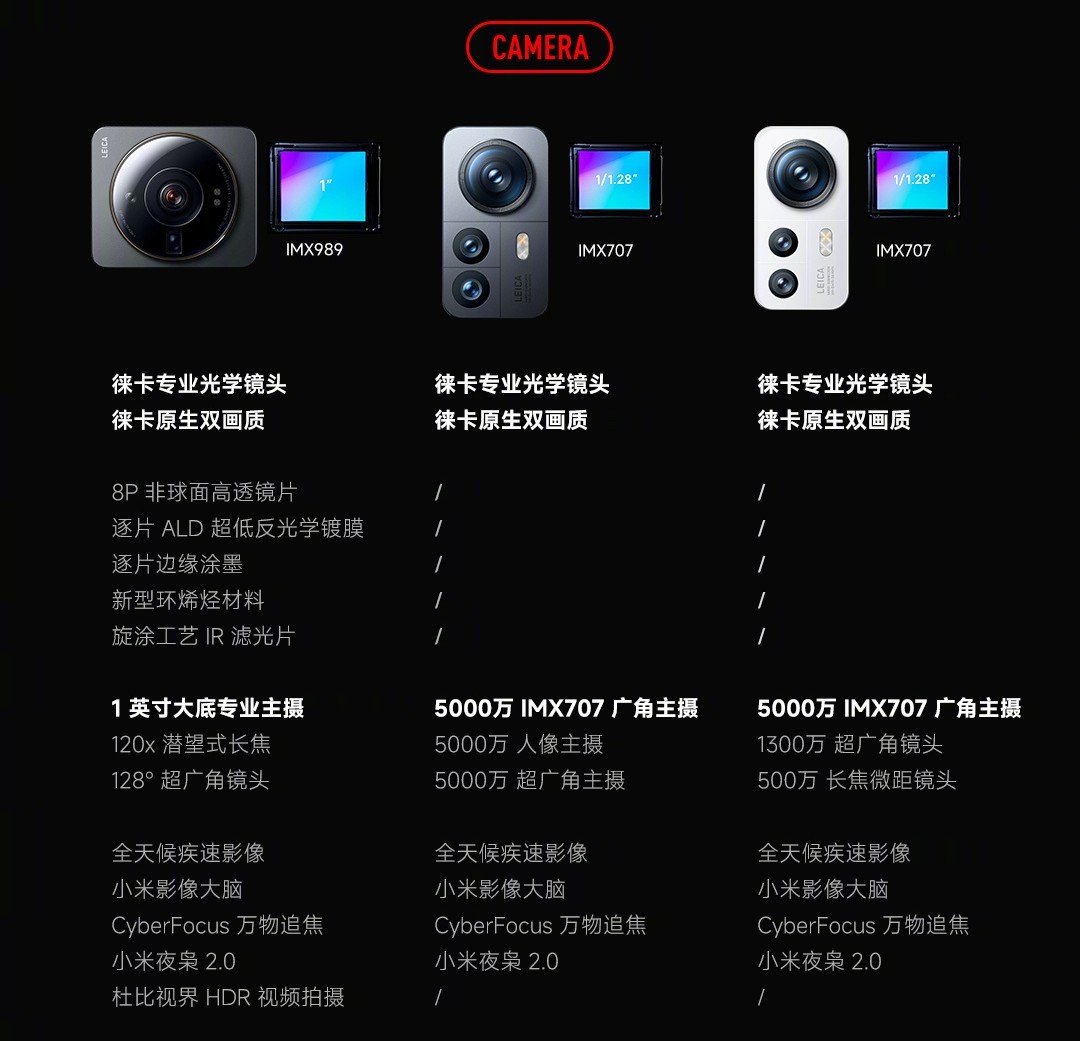 The sensor isn't everything, however, processing matters just as much – if not more in these form factors. This is where Leica comes in, the veteran lens maker from Germany switched teams and lent its experience to the whole 12S series.
This includes the Xiaomi 12S and 12S Pro, which are based on the original 12 and 12 Pro, although they also upgrade to the new Snapdragon 8+ Gen 1 chipset for a bit extra performance and a lot better efficiency.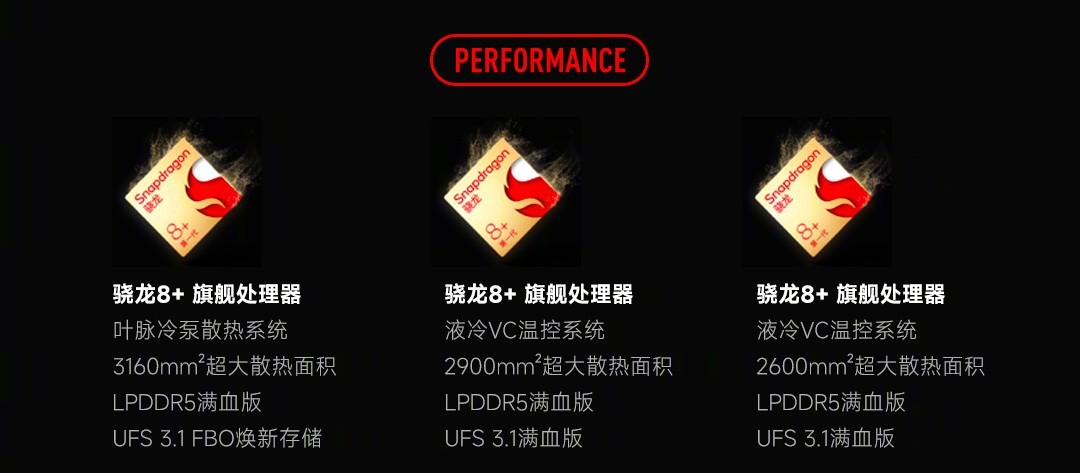 But let's focus on the Ultra first. Compared to the 12S Pro it switches out the telephoto lens with a 5x periscope (120mm, in front of a 48MP sensor), the ultra wide module is different as well, though this one is less impactful. The other change is to the battery. The new cell has slightly more capacity (4,860mAh vs. 4,600mAh), but is slower to charge – 0-100% in 41 minutes over a wire (vs. 19 min) or in 52 minutes wirelessly (vs. 42 min).
The 12S Ultra uses the same 6.73" display as the 12S Pro – a 1-120Hz LTPO panel with 1,440 x 3,200px resolution. The Xiaomi 12S is smaller with a 6.28" 120Hz AMOLED display. All three support HDR10+ and Dolby Vision.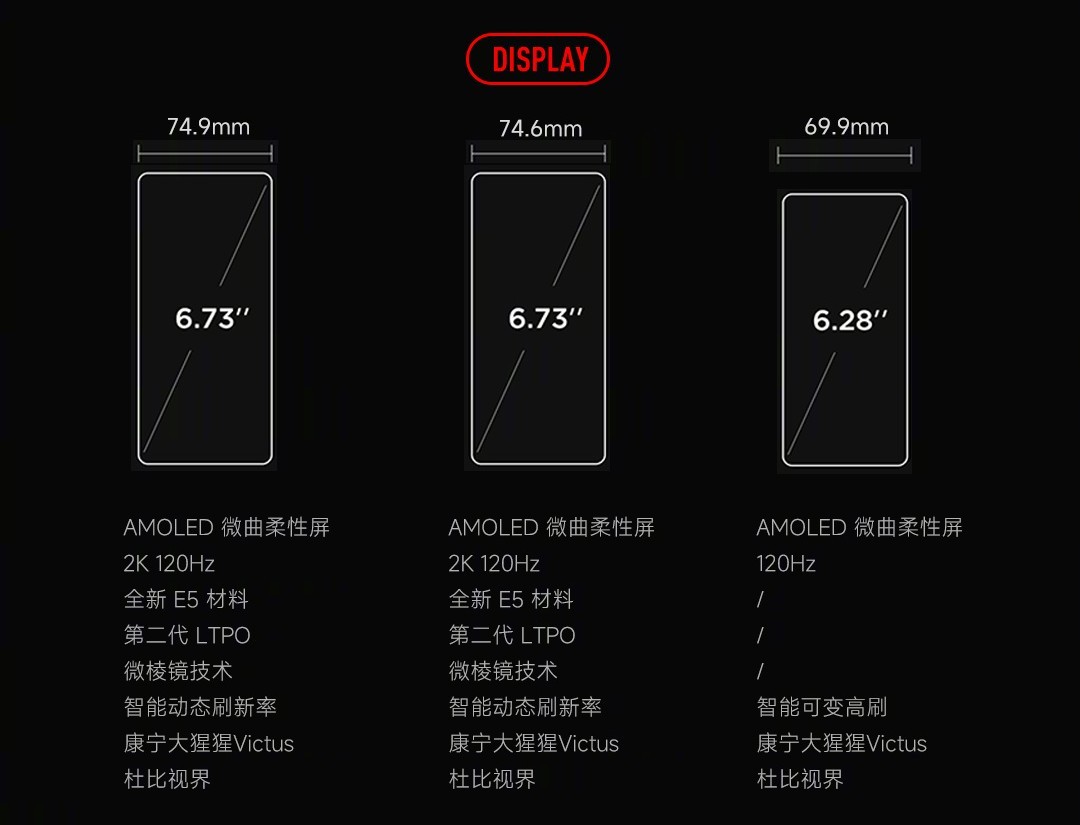 The Xiaomi 12S Ultra will launch in only in China at a price of CNY 6,000. For the sake of comparison, that's in the ballpark of $900/€880 (note: prices in China are lower than global prices). If you could, would you buy one?
The only direct comparison is to the Sony Xperia Pro-I, which has also a 1" sensor, but does not make full use of it (using only 12MP of the 20MP sensor). It also has a basic 2x telephoto lens (not the continuous zoom module of the Xperia 1 IV) and a 12MP ultra wide. This also uses last year's Snapdragon 888, but it does has a 4K 21:9 OLED display, which allows it to serve as an external monitor for Sony cameras. Keeping in mind that this is intended as a professional too, it sells for $1,600/€1,500.
The Samsung Galaxy S22 Ultra can't compete on sensor size, but the 108MP 1/1.33" sensor is nothing to sneeze at. The phone also packs two telephoto lenses: 3x and 10x (both with 10MP sensors) and a 12MP ultra wide. This may be Samsung's best camera, but not everyone wants it (just) for its camera. Some want the S Pen stylus, some the software support, some like One UI/DeX and so on. The S22 Ultra costs $1,200/€1,250.
The vivo X80 Pro has a 50MP 1/1.3" sensor, a 48MP ultra wide and two tele lenses: 12MP at 2x and 8MP at 5x. A legendary German lens maker has its name attached to this one as well, Zeiss, which contributed the T* lens coating and help with the image processing (which is also handled by the bespoke vivo V1+ chip). The X80 Pro retails for €1,100-1,300 depending on your exact region.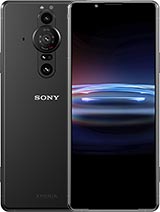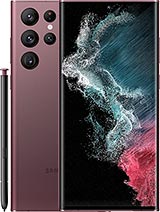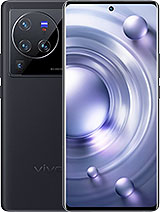 Sony Xperia Pro-I • Samsung Galaxy S22 Ultra 5G • vivo X80 Pro
Are you interested in the Xiaomi 12S Ultra? Note: you can also vote here.
If you're after the Xiaomi 12S Ultra for its chipset, the Asus ROG Phone 6 and 6 Pro are also powered by the same 8+ Gen 1, as is another gaming phone – the Red Magic 7S Pro. And the other two 12S phones from this week of course, which should be available globally.
The Xiaomi 12S Pro will retail for CNY 4,700 ($700/€700). The global pricing is still to be unveiled but the 12 Pro retails for €900, so expect the 12S Pro to be in the same ballpark (as we said, prices in China are lower than abroad).
The Samsung Galaxy S22+ uses the original Snapdragon 8 Gen 1 in some regions and the Exynos 2200 in Europe. It doesn't have an LTPO panel like the Xiaomi, while the cameras are a mixed bag – the 50MP main has a smaller sensor (1/1.56" vs. 1/1.28"), the telephoto has a 3x lens but only a 10MP sensor (vs. 2x 50MP) and the ultra wide has a basic 12MP sensor (vs. 50MP). The Galaxy also lacks the 120W fast charging of the 12S Pro, trudging along at 45W. And it doesn't even have an advantage in capacity. The S22+ goes for $1,000/€1,050.
The Oppo Find X5 Pro does have an LTPO panel (6.7" 120Hz QHD+, just like the Xiaomi) and uses the non-plus 8 Gen 1 chip. The main 50MP camera sensor isn't as big (1/1.56" vs. 1/1.28"), the 50M ultra wide cam isn't quite as wide (110° vs. 115°), but has a large 1/1.56" sensor. The telephoto is a standard 2x with a 13MP sensor (vs. 2x 50MP). The X5 Pro can be yours for €1,300.
The Honor Magic4 Pro also has an LTPO panel (6.81" 120Hz, not quite QHD+) and is aimed with a 50MP main (1/1.56"), 50MP ultra wide and a 64MP periscope (3.5x). It also has 100W fast charging, which comes close to the Ultra (00-100% in 30 min, instead of 19 min). You can grab one for €1,100.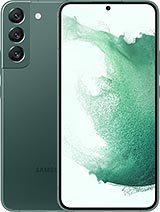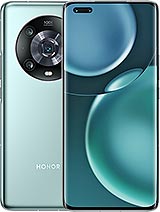 Samsung Galaxy S22+ 5G • Oppo Find X5 Pro • Honor Magic4 Pro
Show of hands – who is interested in the Xiaomi 12S Pro? Note: you can also vote here.
The Xiaomi 12S will cost CNY 3,700 in China ($550/€550), the original Xiaomi 12 is €700. It has a 6.28" screen, which is on the small side for a flagship, but the phone isn't as compact as the Galaxy S22, which goes for $800/€850. The S22 and S22+ have the same cameras, as do the 12S and 12S Pro, the main difference is in the display and battery.
There aren't really any Snapdragon 8(+) Gen 1 phones of this size and the Xiaomi will win most pricing fights. The Realme GT2 Pro has an MSRP of €750 and it packs a 50MP main (1/1.56") and 50MP ultra wide (150°), but lacks a telephoto.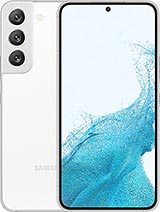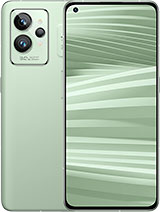 Samsung Galaxy S22 5G • Realme GT2 Pro
Would you buy a Xiaomi 12S? Note: you can also vote here.