What's Open/Closed On Labor Day 2022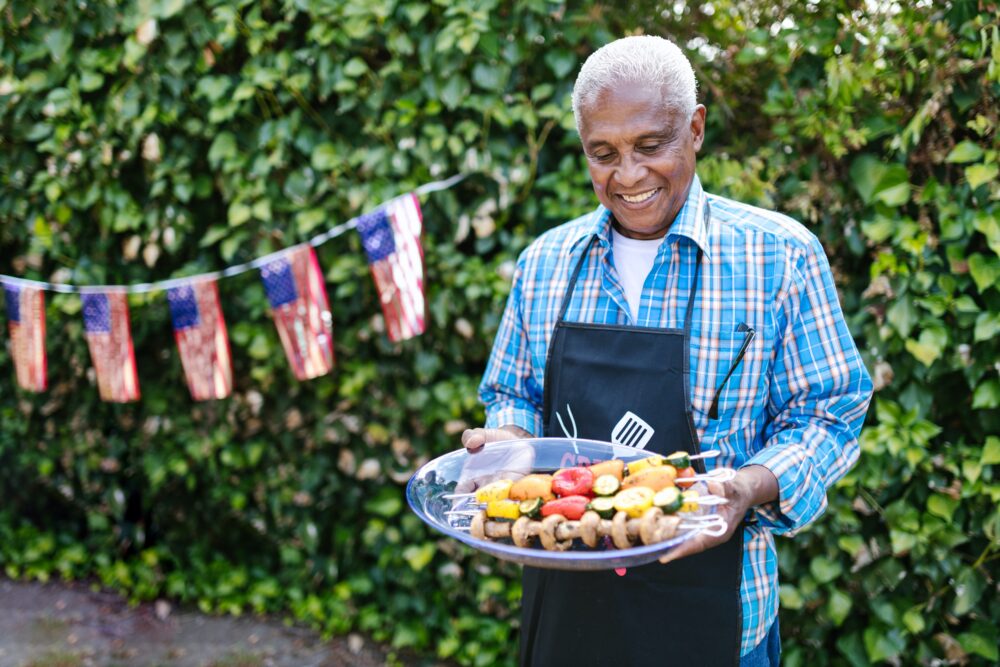 Labor Day falls on the first Monday in September, which means it's right around the corner. Labor Day is a day of rest for employees to recognize all of their hard work. It also marks the end of summer, so many people end the season with a bang by throwing a barbecue. If you need party supplies for your Labor Day bash or have some errands to run, you may be wondering, what's open/closed on Labor Day? Here's everything you need to know.
Government Offices and Banks Will Be Closed
Because Labor Day is a federal holiday, expect banks and government offices to be closed on September 5th. This includes your local library, post office, court, and DMV. So save errands like returning your library book or registering your vehicle for another day.
On the upside, public schools will be closed, so your kids will be able to celebrate the three-day weekend with you.
Stock and Bond Markets Will Also Be Closed
The stock and bond markets will both be closed to observe Labor Day on September 5th. Since the New York Stock Exchange and NASDAQ shut their doors for the holiday, you'll have to make your trades the Friday before Labor Day or the Tuesday after.
Liquor Stores May Be Closed in Your State
If you live in a state where alcohol distribution and sales are government-controlled, liquor stores will likely be closed on Labor Day. But luckily if you live in a state where liquor sales aren't state-controlled, such as Alaska, California, or New Jersey, you may be able to pick up some drinks for your Labor Day barbecue. Just check your local liquor store's hours to confirm whether or not it's open.
Most Supermarkets Will Be Open
To help you get the full picture of what's open/closed on Labor Day, let's talk about supermarket hours. Good news—most of your favorite grocery stores will be open on Labor Day. The majority of supermarkets including Kroger, Publix, Stop & Shop, Trader Joe's, Giant, and Safeway stay open during their regular business hours on Labor Day. Keep in mind that certain stores like Aldi and Sam's Club may have limited hours, and some pharmacies inside supermarkets might shut down early.
Very few supermarkets close completely on Labor Day, except for Costco. Unfortunately, if you want to get bulk hot dogs and buns for your barbecue at your favorite warehouse store, you'll have to do it the Friday before Labor Day.
Many Restaurants Stay Open on Labor Day
If you'd rather go out to eat than cook, most fast food and restaurant chains will be open, such as:
Olive Garden

Applebee's

Arby's

California Pizza Kitchen

Popeyes

Dunkin'

Starbucks
However, some restaurants may choose to give their employees the holiday off, especially local small businesses. So make sure you check your favorite restaurant's hours before you head there on Labor Day.
Retail Stores Are Usually Open Too
Treating yourself to some retail therapy is another great way to celebrate the holiday. You'll have lots of shopping options as most big-box stores are open on Labor Day, including T.J. Maxx, Marshall's, Target, Nordstrom, Macy's, Bed Bath & Beyond, Best Buy, Home Depot, and Kohl's. Some stores may have limited hours, such as Hobby Lobby, which is slated to close at 5:30 PM on September 5th instead of 8 PM.
Now that you know what's open/closed on Labor Day, you can start planning what you're going to do over the holiday weekend. Let us know how you're going to spend the holiday in the comments section below!
Read More
Is Walmart Open on Labor Day 2022?
Is The Stock Market Closed on Labor Day 2022?
Best Back To School Shoes Deals For Your Teens
Come back to what you love! Dollardig.com is the most reliable cash-back site on the web. Just sign up, click, shop, and get full cashback!