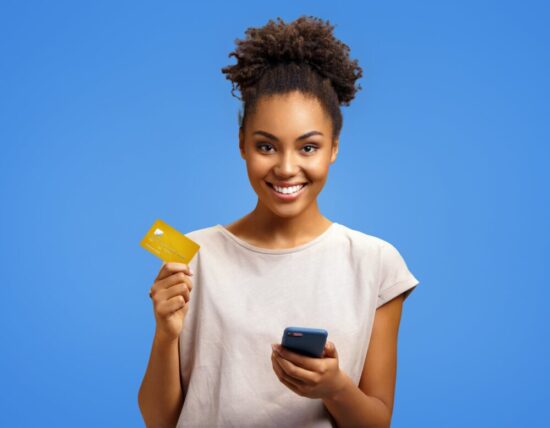 The X1 Card bills itself as "the smartest credit card ever made." It's certainly loaded with some excellent features. However, that doesn't mean it's right for everyone. If you're trying to decide if the X1 credit card is right for you, here's a quick X1 credit card review to help you figure it out.
What Is the X1 Card?
The X1 credit card is a rewards credit card for some extra features and somewhat unique aspects that align with some of the top offerings in the credit card space. Unlike the majority of credit cards, your credit score isn't what determines your eligibility, which can make it an attractive option for credit building or recovering from a poor credit score.
When it comes to the APR, the X1 Card has variable APRs ranging from 15.75 to 22.75 percent (as of September 2022). Generally, that's competitive in the rewards card space, but it isn't necessarily the lowest rate possible.
The X1 Card also boasts credit limits "up to 5X higher." With this, you can potentially use the credit card as much as you typically would while having enough of a credit limit to maintain a lower credit utilization ratio, which is good for your credit score. However, it does create opportunities for more debt, so keep that in mind.
Adding up to five cardholders is allowed, and there's no minimum age requirement for the additional users. As a result, parents could help children start building a credit score at a far younger age, should they so choose. If that makes you wary, you can set spending limits for the additional users as the primary cardholder, giving you peace of mind.
X1 Card Features and Perks
When it comes to features and perks, one of the most intriguing aspects of the X1 Card is that it's made of stainless steel. Generally, that could enhance durability and prevent warping. Plus, it's an attractive card that may even turn some heads.
On the rewards side, the X1 Card is relatively generous, particularly since there's no annual fee. It uses a points-based system, with 2X points being the default amount for purchases, and certain actions can trigger higher rewards. For example, if you spend $15,000 on the card, you get 3X points for the entire year, and you can boost that up much higher by referring others to the card.
When it comes to points redemption, you can apply them as statement credits against purchases at over 40 companies, with 1 point being worth 1 cent. The brand mix that qualifies does include major retailers, including giants like Amazon and Costco.
Cash Out Equals Reduced Redemption Rate
If you choose to cash out instead, you do get a reduced redemption rate. As a result, it's typically better to apply the points to purchases whenever possible.
Another nice option available through X1 is access to virtual cards. You can get "disposable" credit card numbers that tie to your account. These are perfect for signing up for free trials, as you don't have to worry if you forget to cancel. The card number will expire in 24 hours, so it won't be usable for new charges. There's also a single-use card number option which is auto-canceled the moment you use it once.
Otherwise, you can benefit from a wide array of classic features and perks. First, there are no foreign transaction or late fees. Additionally, you get cell phone protection, trip interruption reimbursement, auto rental collision damage waiver, roadside dispatch, and more.
The company also uses an app-based approach for most card management. Whether you want to check your spending activity, deactivate a lost card, or dispute a charge, you can tackle it in just a few taps.
Qualifying for the X1 Credit Card
As with nearly any other credit card, qualifying for the X1 Card isn't guaranteed. Instead, the company will weigh several factors when making a lending decision to determine your creditworthiness.
One of the unique aspects here is that, while your credit score is a factor, it isn't the biggest one. Instead, your income has more weight in the decision-making process. As a result, if you have a solid income but a less-than-ideal credit score, you could find yourself approved.
The pre-approval process involves providing personal information for a soft pull on your credit report and completing some income verification steps. Mainly, that consists of using a secure platform to log into the bank account that receives your pay deposits.
You do have to undergo a hard credit pull at some point, but only after receiving approval. Just keep in mind that a hard pull can affect your credit score, though the impact is usually minor if you haven't pursued much new credit recently.
Is the X1 Card Right for You?
Generally, whether the X1 Card might be right for you depends on several factors. First, if you're okay with a rewards card that only provides top value at select retailers, then you should keep this credit card on the table. Overall, the APR is generally competitive for a rewards card, too, but you may be better off looking elsewhere if you're hoping for a low rate.
Second, your total income is a significant part of the approval process, so this card may only work if you have reliable and reasonably high income. You don't technically need to be high-income personally, but this option may not work if your income is low or sporadic.
If you have decent income and need a credit building or credit repair card, then the X1 Card might be a perfect fit. It's an unsecured card and focuses on providing you with a credit limit high enough to maintain a solid credit utilization ratio. So, as long as you have some discipline, it could be a great way to boost your score over time, all with an APR that's lower than you'll find with most other cards that focus on low credit score borrowers.
Does The Card Meet Your Broader Needs?
Just consider whether the X1 Card meets your broader needs. If so, the application process is simple, allowing you to see if you're approved without impacting your credit score. Then, if you receive approval and like the limit it presents, you can move forward with your new card with just a few taps of the screen.
Do you think that the X1 credit card is a good deal? Is there anything you'd like to add based on the X1 credit card review above? Share your thoughts in the comments below.
Read More:
Come back to what you love! Dollardig.com is the most reliable cash back site on the web. Just sign up, click, shop and get full cash back!