You Can Now Shop Your Favorite Hotel
The hotel lobby gift shop was once a catchall for eminently skippable souvenirs. But lately, travelers to some of the world's most stylish destinations are coming home with something a cut above the standard souvenir T-shirt. "The age of the $40 Hawaiian shirt while staying in an $800-a-night room is gone," says Shane Fonner, a creative consultant for fashion and hospitality brands. And the pieces don't just offer fashion cred, but the cachet of something that's often impossible to find elsewhere—in other words, the ultimate status symbol.
Le Sirenuse, in Positano, operates Emporio Sirenuse, a line of swimwear, beach-friendly fashion, and home goods, while the Pellicano hotel group's brand extension Issimo offers a curated selection of Italian products and collaborations with Tanner Krolle, La DoubleJ, and Aquazzura. Guests at Dubai's Resort Bulgari can visit La Galleria, a concept store featuring homeware and design items, while the resort group Aman recently rolled out its own line of ready-to-wear and leather accessories. Even the signature serape-striped robes found at El Cosmico in Marfa, Texas, have become a cult favorite.
Hotel Saint Vincent, which opened in New Orleans last year, is home to a 150-square-foot outpost of the Austin luxury retailer ByGeorge. While shoppers can pick up items from a number of the same labels seen at the store's Texas location, the offerings were curated with the hotel's guests in mind—a Dries Van Noten swimsuit for the pool or a toothbrush from Lorenzi Milano for the traveler who forgot theirs. The shop has also featured an exclusive line of cashmere sweaters from The Elder Statesman and a capsule collection from the New Orleans jeweler Dominique Ranieri.
More From ELLE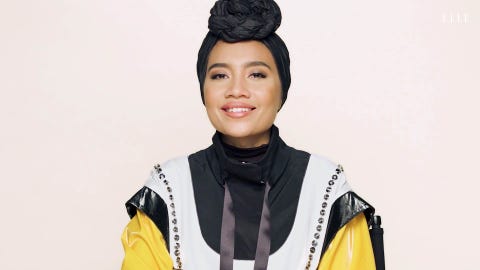 "I think it was good that I didn't have a preconceived idea of what a gift shop in a hotel should be like, because it's really not a gift shop," says Molly Nutter, the president of ByGeorge. "The idea was to take that and turn it upside down."
Fonner and his wife Jane Lerman, founder of the boutique firm L.E.R. Public Relations, have both worked with properties like the Ixtapa, Mexico, resort Cala de Mar; Casa Las Tortugas on Mexico's Isla Holbox; and the Haven Montauk. "[Travelers] want to leave with something that's more than just a token of the trip, something that they'll actually get to use and wear and that can potentially spark conversations with friends and loved ones when they're back home," Lerman says. The couple teamed up to consult on the launch of Le Bazaar, a boutique at Casa Las Tortugas that stocks handmade items and local artisanal brands.
Fonner sees post-lockdown shopping appetites fueling this new approach. "In-person retail (and wholesale) has taken on a greater importance—people want to touch things again. Chanel started selling hats in Deauville in 1912 and in Biarritz in 1915. Designers have done this since the advent of the modern industry, so it only makes sense that hotels, existing where their clientele already is, are doing it," he says. "Nowadays, hotels like Coqui Coqui, Il Pellicano, Cala de Mar, Los Enamorados, and Casa Las Tortugas—even Tuba Club—are doing really interesting versions of this concept. Guests are increasingly discerning and have a high level of taste, equal to that of the properties in which they stay."
And many of the boutiques and lines have virtually no web presence, making items a bit less ubiquitous. "When someone purchases a really special item from a trip in a hotel and recognizes that that's from that special place, it does create this sense of community that is global," Lerman says. "It's this feeling of exclusivity and being in the know."
This article appears in the November 2022 issue of ELLE.
Adrienne Gaffney is an associate editor at ELLE who previously worked at WSJ Magazine and Vanity Fair.